Security Trade Ideas (STI)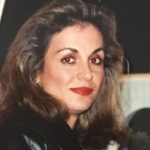 Welcome to Security Trade Ideas!   I provide Security Trade Ideas and Education to my clients, readers and followers on Facebook https://www.facebook.com/sectradeideas/ and Twitter  https://twitter.com/sectradeidea/ to enable them manage their own portfolio.
My name is Nasreen Aminifard.   I started this blog in January of  2014. We are a Financial Consulting Company providing Security Trade Ideas and Education to enable investors manage their own portfolio without the need of robots and others.  My passion and fascination for the Financial Market and investment in equities and options drove me to create this Company and be successful in this field.  I love to share my success with those who choose to follow me,  register and read my posts.
I went to College in San Francisco, CA where I obtained my Masters degree in Information Systems.   My background is in the technology field working as an Oracle Database Administrator and a programmer providing end user support, Consulting and problem resolution in banking, insurance, outsourcing and consulting industries for more than thirty years.
I am not a new comer to the world of investing.  I have been buying and selling stocks  from a young age.  My father was my role model where he kept  a written log of his stocks and its prices for years when I was growing up.  Watching him and my older brother provided additional inspiration for following the stock market.
Helping people manage their own portfolios.
 Mental Illness
"There is a face behind all those who suffer from this hidden disease."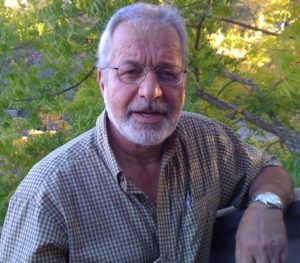 My Beloved Brother Mahmoud
I have supported mental illness (NAMI) and am now asking for your support in the memory of my brother Mahmoud A, who suffered from Bipolar Disorder and passed on June 22, 2017.  At the time of his death he was only 67 years old. I watched him suffer from the age of 24.  He was kind, loving , smart and  graduated from SFSU with a degree in Business Administration.  My family loved him and suffered along side  of him.  Please support mental illness.   We are donating $1.00 for every $1 you donate to National Alliance on Mental Illness, (NAMI) NAMICommunicate. Please signup to our blog and donate below.
Please use the Donate Button below.  This will allow us to keep track of people who are donating and how much.  This will allow us to make our donation.
Thank you for your support of mental illness not only in United States, but around the world.  So many people are afraid and ashamed to talk about mental illness.  There is a need around the world to provide better treatment and understanding of this miserable disease.  I choose to speak out and ask for your help.  There is a face behind those who suffer. Research is the ultimate source of hope for people experiencing mental health conditions and their families.  Research is vital to advancing our understanding of, and treatments for, mental health conditions.
We donate $1 for every sign up to our website to National Alliance on Mental Illness, (NAMI), which is the nation's largest grassroots mental health organization dedicated to building better lives for the millions of Americans affected by mental illness.
NAMI Marin County is a grassroots, family and consumer self-help support and advocacy organization dedicated to improving the lives of people with severe mental illnesses, i.e., schizophrenia, bipolar disorder (manic depression), clinical depression, panic disorder, obsessive-compulsive disorder (OCD), and PTSD.
Affiliate Website Address: http://www.namimarin.org
Thank you for your  donation to help our cause.
Rules of engagement: You must stay at our site for two years or more. We match donation up to and not exceeding  $20 per person after two years on our site